Please enjoy this introduction to our missionaries in their own words. They are all so diverse and are called to different types of ministries, but all with the same goal - to reveal Jesus Christ as Lord. Let us lift them up in prayer and encourage them in the good work the Lord has called them to do.

Matt. 28:19-20

Meet Our Missionaries


Ed and Kate Major - ekssamajor@gmail.com
Ed and Kate have been married since 2001 and have served in the mission field together ever since, being based in the UK and Norway. They have three children: Sarah, Sophia and Arielle.
In 2012, the Lord called Ed and Kate and their three daughters to serve in Norway and lived there for four years. During that time, they were mainly involved with church planting, ministry to refugees and Christian TV and internet-based discipleship and evangelism work among other outreaches.
In the Summer of 2016, the Lord brought them back to York, England where Ed taught at Calvary Chapel Bible College York. He taught various classes and oversaw the short-term outreach trips from the Bible college. Kate served at Calvary Chapel York part-time overseeing the church and Bible college finances. They were also involved with a ministry that discipled and evangelized university students among other things.
In the Summer of 2018, the Lord called the Major family to Bath, England to be involved with starting a new church. They also will help with a ministry called Tikvah, which means "hope" in Hebrew. This ministry will be focused on discipling and encouraging young Israelis who have finished serving in the Israeli Defence Force and need support and restoration. As well, they will start a new internet-based ministry that uses short videos to share the Gospel and defend the Christian faith.
Jon and Steffie Markey – jsmarkey@gmail.com
Jon was born in Indiana, but moved to Ukraine in 1992, when his father, George Markey, answered the call to plant a Calvary Chapel in the capital city of Kyiv. Jon was just 6 years old when his family moved over. He started kindergarten right away and continued studying in the Ukrainian school system. After high school, he studied piano in college and received his Master's at the Conservatory of Music in Kyiv in 2007. While at Calvary Chapel Kyiv, Jon was a part of the worship team, and from 2006-2008 he served as worship leader.
Stephanie was born in Vermont, but lived most of her life in Florida. In 1996, at the age of 12, she spent 5 months in Russia . This exposure to missions left a lasting impact on Steffie, and she knew that someday she would be involved in overseas missions. She attended Trinity College in Florida and received her A.A. in Biblical Studies. In 2002 and 2003 Steffie went on two missions trip with Eastern European Outreach(EEO) to Russia, where she helped with Bible camps for orphans. In 2004, their EEO team traveled to Western Ukraine. It was there that Stephanie met Jon. He was her translator :) After 2 and half years of long distance dating, they were married in July of 2007 and moved to Kyiv a month later.
In the summer of 2008, both Jon and Stephanie felt the Lord leading them to Ternopil, to assist Jon's older brother George, who had planted a church there the previous year. Jon is the worship leader at Calvary Chapel Ternopil. He trains musicians and singers for worship, teaches Bible studies and is currently teaching a class on Acts in the church's School of Ministry. Stephanie has her hands full with two littles ones at home. Katie Rose is 20 months and George is 7 months. Pray for strength for her as she is home with the kids and is still learning the Ukrainian language.
Our desire is to see Calvary Chapel Ternopil become a model church here in Western Ukraine, and that many churches will be planted.
Pray for the Ternopil church, for many leaders to be raised up within the church and in the worship ministry specifically. Pray for the worship albums we are in the process of recording. That these recordings will be used to glory of God.


Dave and Darlys Bird - Calvary International Development Ministries (CIDM) – dar@cidmhaiti.org
Since 1991, God has called and provided the Birds opportunities to actively live out their passionate love for Jesus Christ through missions. In the 90s they served on many short term mission trips throughout the world. Then in 2000 they lived and served in Guatemala for a year. In 2010 they responded to a call to serve in Haiti and remained for the next 5 years. In October 2011, they founded Calvary International Development Ministries, a non-profit organization. The Birds currently reside in Southern California and travel to Haiti about 3 times per year to encourage, train and connect with the CIDM ministry leaders and Haitian loved ones.
Dave studied architecture at Cal-Poly Pomona University, in California, holds current Architecture and General Contractors Licenses, and is currently working in the field of Construction Management. Darlys studied business in college, and has managed 3 home-based businesses over the years. Currently, she is coordinating CIDM with the Haitian leaders from state-side. Dave & Darlys have 2 sons, 2 daughters-in-law and 7 grandchildren. Their home church is Calvary Chapel Chino Hills in Chino, California.
The Birds gratefully recognize God's faithfulness as CIDM thrives under the Haitians' direction, whom they have trained and worked alongside since 2010. Equipping and empowering the nationals to lead with the foundation that's been laid has always been their goal.
The Birds count it a privilege to have served throughout the world ministering to others in spiritual and practical ways, and look forward to continued opportunities to serve in Haiti through CIDM and beyond. Go to http://cidmhaiti.org/ for more information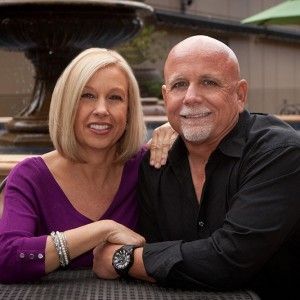 Jancsi and Meli Papai – janospapai72@gmail.com
We have come to know that the greatest thing in life is Jesus and his life changing power, so we want to help others experience the same thing! And our main goal is to preach Christ and Him crucified. This is how we started to minister through our local church (CC Debrecen). Through the years God used us in planting a Gipsy church outside of Debrecen, in Böszörmény. A few years later God also moved us to start a Bible Study in Nyiregyhaza, a city North-East of Debrecen. This has been our main ministry focus for the last 8 years, as there aren't any other Bible teaching churches in that city of 80 thousand people, not to mention its surroundings with many thousand more in the neighboring villages!!! They all need to know the grace of God! Through Nyiregyhaza, the ministry extended over the Ukrainian border and God opened the hearts of many people to come and hear His Word taught. By now there is also a church estabilished in Beregovo(Ukraine), where people are attending even from the surrounding villages. Please pray that God would use people's physical poverty to show them their spiritual need of Him. Now looking back over the past 15 years and seeing all four churches God has used us in planting, doing well and growing in grace, we are looking to the Lord to show us what the next step in ministry should be.
Our older son, Krisztian is 14, and he is quite a musician, playing the drums, the piano and the guitar. Not only does he play with other young christian people, but his friends at school also look up to him in the affairs of music making. Please pray for him as he has reached the stage in his teenage years where he needs much grace, love and guidance about life with-,and pleasing to God. Pray that God would use him/us to reach out to his school friends through the gift of music. Our young one, David is 4, and is quite a handful. God is teaching us a lot about patience whilst raising our two boys.
Melinda also does administration at a language school, called "Logos" (John 1:1-14) which has been started together with other church members as a ministry tool, in order to brings us into contact with more people who should hear the good news of Gods love in Jesus.
Please pray for all we come in contact with. Open hearts and the convincing presence of the Holy Spirit are needed.